Fitness Accountability
Microsoft Coach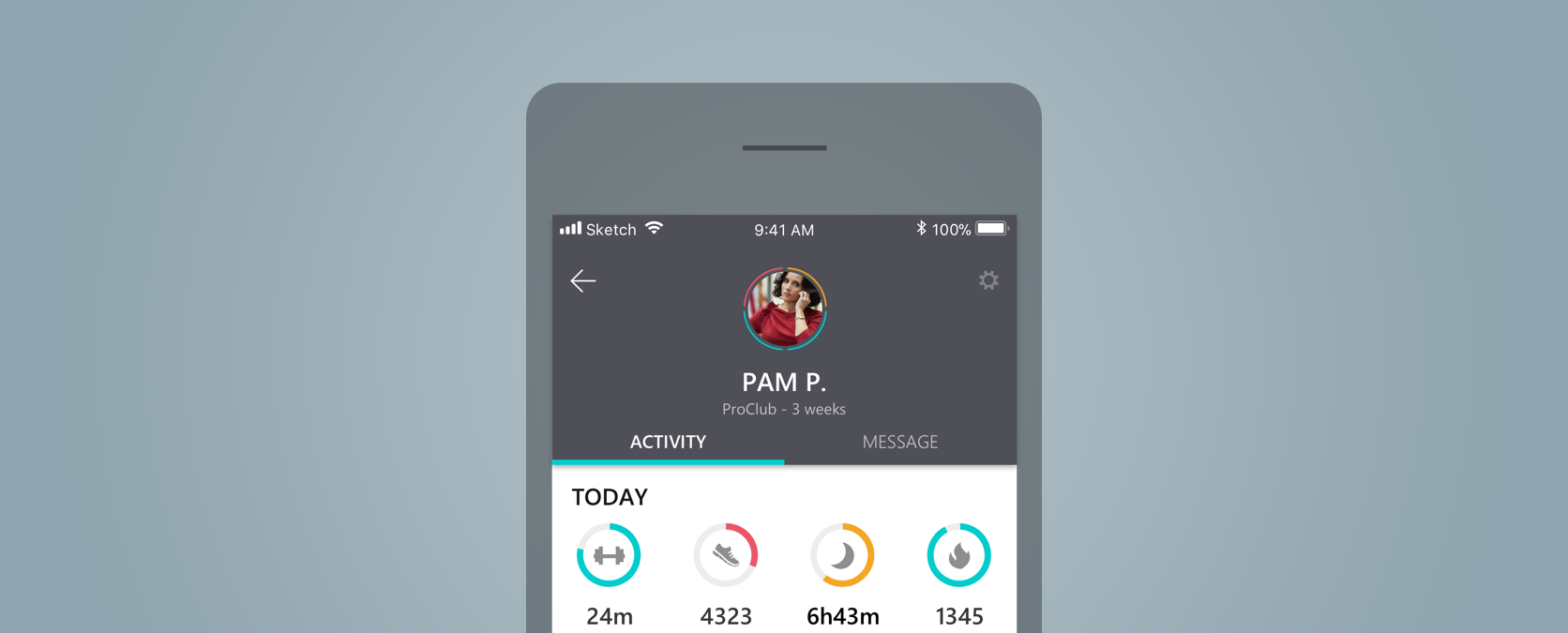 Date
March 2016 - May 2016
Team
Microsoft Health Growth Team
Role
Design Lead
Application Overview
Successful coaches are able to help their clients achieve wellness and fitness goals. Keeping a client accountable outside of the gym is essential for clients to achieve their fitness goals and ultimately, grow happy and healthy.
The Microsoft Coach App allows trainers to improve their client's accountability through:
Inviting and interacting with their clients.

Connecting with their Microsoft Band (and other wearables) and conversing on their biometric information.

Monitoring their clients' activities and diet.

Chunking their clients into small groups to increase accountability.
Purpose
The Coach App Concept was developed to provide design direction for the MS Growth Team's ongoing Beta development.
Group Accountability
Home Page & Core Functionality
Connect Pivot - Displays a live feed allowing coaches to take a quick pulse of their clients' activities, client groups, diet posts, and general well being.
Clients Pivot - Allows trainers to see an overview list of their clients' daily progress. Tapping on a client opens their individual page for further exploration.
Keep in close touch
Client Information & Communication
Activity Pivot - Allows for a quick view of the client's current metrics. Panning down reveals detailed breakdowns of each biometric. Coaches can select and comment on a client's biometric and add it to their message feed.
Message Pivot - Allows coaches to communicated directly with their clients, converse on their progress and keep them accountable.
Monitor, Share, & Educate
Metric Pages
Enable Conversations Around Data- Biometric information can be overwhelming to some clients, however, this can be overcome by allowing trainers to interpret this information for their clients.
Biometric Modules - Because each supported wearable has a varied level of data reliability and input, information module pages were developed to display what each coach finds important. As the list of supported wearables increases, the biometric modules will evolve in kind.